Tuesday night was a blast. Close to 70 people rolled up to the new Factory Five space to celebrate the launch of 48×15 Magazine Volume 002. The best part was that almost everyone had a bike! It made for an amazing group ride through the city – at one point we had Huai Hai Lu to ourselves.
Personally, I was a little off my game and under the weather, so I didn't take many pictures. But luckily Lucy from Citybikr was there with her camera and snapped a couple goodies. Check them out below, and if you have any other photos please send them my way!
Me and Volume 002, lit up by the new F5 neon.
Everyone checking out the new prototype frames. Flamed for the win!
Jeff lookin' fancy.
This is where I'm writing from now!
This guy was stoked.
At the gates waiting to hit the streets.
Hero and the bamboo tricycle.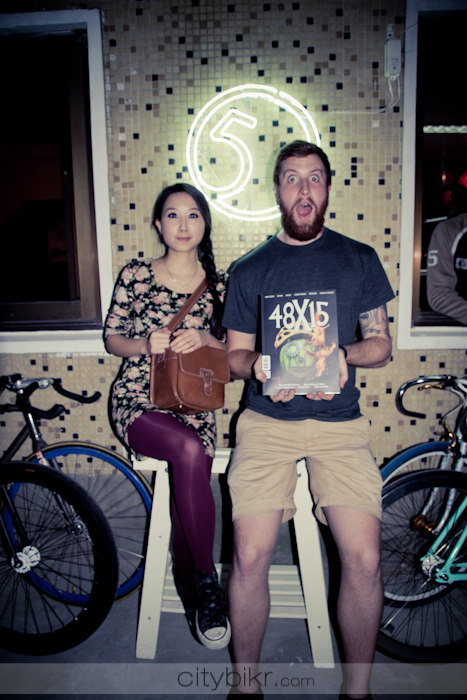 Thanks for the pictures Lucy! Too bad I look like an idiot.